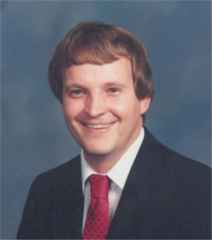 Michael L. Fuesting, D.M.D.
Born and raised in Teutopolis, Illinois, the 8th child of 12.
Attended Teutopolis Grade and High School. Graduated with honors in class 1975.
Very active in Scouting and earned Eagle Scout ranking.
Attended Eastern Illinois University, Charleston, IL, graduated with high honors and a BS in Chemistry.
Attended Southern Illinois University School of Dental Medicine.
Received Clopper Foundation awards two years. Received many awards including Academy of General Dentistry, OKU, SIU Orthodontics Award.
While at SIU/SDM, initiated research which he later continued and which led to obtaining US Patient # 4,448,750 for a new method of sterilizing medical and dental instruments.
Married in 1980 to wife, Kathy. They have one child, Melissa.
Began private practice in Danville, Illinois, in August, 1982.
Has served all offices of the Danville District Dental Society and now is on Executive Committee. Member of American Dental Association. Illinois State Dental Society - serves on Spokesperson Bureau, International Academy of Implant Dentistry, Academy of General Dentistry, and Associate Member of Chicago Dental Society. Very interested in continuing education. Has attended many ADA meetings, ISDS meetings, as well as other independent CE courses.
Enjoys all aspects of general practice including, but not limited to: implant dentistry, cosmetic dentistry, pediatrics, prosthodontics, and oral surgery.
Attends St. Paul's Catholic Church. Has worked on United Way drives and Illinois Balloon Classic committee. Life member of Vermilion Country Museum Society. Is CPR instructor for American Heart Association.
Enjoys flying in spare time. Member of AOPA, EAA, and Cessna Pilots Association, has instrument rating.
He also enjoys gardening in his spare time.
Hope you find this web site useful!!